Sadness After Childbirth: When is it more than the baby blues?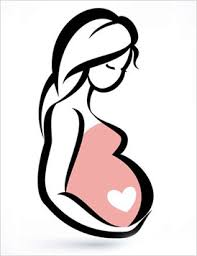 Welcome to motherhood! Your baby has arrived, and you may be faced with a myriad of feelings – happiness, relief, hope, as well as worries, exhaustion, and uncertainty. Motherhood brings multiple demands and expectations. You are expected to be a good mother – one that is responsive to her child, knows how to comfort and nurture her baby. But what if you don't feel at all comfortable? What if you feel sad and exhausted and not sure about what to do for your baby? If you are feeling this way, you are definitely not alone. It is not unusual for new moms to feel sad, tired and unsure of their parenting skills. In fact, many new moms go through these feelings, and as many as 80% may experience the "baby blues." Baby blues are characterized by periods of crying for no apparent reason, anxiety, difficulty sleeping, and restlessness. For many women, these symptoms usually diminish approximately within 10-12 days after delivery.
For some women, however, these feelings may persist and even increase over time. This is no longer part of the "baby blues," but may signal a more serious illness. While the most commonly known emotional disorder is post-partum depression, there are actually a number of emotional complications that may occur both during and after pregnancy. These disorders are called perinatal emotional disorders. Below is a brief description of each.
Perinatal Depression
This refers to a depressive episode that occurs during pregnancy or up to one year after birth. Approximately 15-19% of women may experience perinatal depression. Symptoms usually begin within the first three months after birth, but can surface anytime within a year after the baby's birth. There is a period of at least two weeks of depressed mood or loss of interest in all activities, and at least some other symptoms, including:
Changes in appetite or weight
Too much sleep or too little sleep
Mood swings and irritability
Frequent anxiety
Decreased energy
Difficulty concentrating, thinking, and making decisions
Feeling exhausted, disorganized, overwhelmed, or hopeless
Feeling very self-critical, and/or worring that others criticize or judge you
Intense feelings of sadness or anger
It is hard to take care of yourself or the child
Discomfort around baby or feeling disconnected from baby
A preference for being alone, or withdrawing from friends and family
Feelings of guilt
Using drugs or alcohol as a way to relieve stress, or help reduce sadness or anxiety
Thinking about hurting yourself or your baby
Bipolar Disorder
Bipolar disorder is categorized by mood swings from very high (mania) to very low (depression). Approximately 60–70 % of women with bipolar disorder may experience mood episodes during pregnancy and/or the postpartum period. Symptoms associated with depression are consistent with those listed above. Symptoms associated with mania include:
Pressured speech
Elevated or irritable mood
Abnormally increased energy
Decreased need for sleep
Distractibility
Flight of ideas or racing thoughts
Involvement in high risk behaviors (e.g., unrestrained buying sprees)
Perinatal Anxiety
Perinatal anxiety is characterized by excessive fear and worry that interferes with daily functioning, and approximately 15-20% of women may struggle with some form of anxiety. Women may have a diffuse sense of anxiety and fear, or their anxiety may focus on something specific, such as fear of social judgment. Women may also feel intense panic. Symptoms may last for weeks or months and include:
Panic attacks
Shortness of breath
Rapid pulse
Dizziness
Rapid heart beat
Chest or stomach pains
Fear of going crazy
Fear of dying
Intrusive thoughts
Post Traumatic Stress Disorder (PTSD)
PTSD involves the experience of intense anxiety related symptoms, usually in response to a traumatic event. For some women, a previous experience of trauma may be triggered, whereas for some women, the experience of a traumatic birth may lead to PTSD. Estimates range between 2 and 9% after child birth. Symptoms include:
Changes in mood
Invasive memories
Attempts to avoid or ignore certain experiences
Emotional vigilance
Obsessive Compulsive Disorder (OCD)
Women struggling with OCD experience obsessions (intrusive repetitive thoughts that are scary and do not make sense to the mother/expectant mother) and compulsions (rituals or repetitive behaviors) that interfere with their daily functioning. This may occur in up to 4% of women. Some women may experience symptoms of OCD with depression; for some depression may not be present. Symptoms of OCD include:
Intrusive, repetitive thoughts or images
Thoughts about hurting the baby
Sense of horror or shame about these thoughts
Behaviors that are done in an attempt to reduce the anxiety (e.g., hand washing, counting, checking)
Post Partum Psychosis
Psychosis is a serious mental illness characterized by losing touch with reality. This is very rare and serious, and typically begins shortly after birth of the baby. Psychosis occurs in approximately one to two per thousand perinatal women. Symptoms include:
Seeing, hearing, or feeling things that others do not
Delusional thinking (belief in an idea that is not based in reality)
Mania
Confusion
Paranoia
Bizarre behavior
Insomnia
While the feelings associated with perinatal emotional concerns can be difficult, they do not have to be permanent. There are effective treatments for these disorders. If you are experiencing any of the symptoms listed above, call your doctor. Do not wait to see if symptoms subside on their own. If you or someone you know someone who is experiencing symptoms of psychosis, this requires immediate psychiatric help. Please call your doctor right away.
The following supports have been found to be effective in helping women struggling with perinatal emotional concerns:
Counseling: Therapy can be an effective way to address the way you are feeling, thinking, and acting. Women struggling with perinatal emotional concerns can benefit tremendously from learning new ways to cope with stress, and how to manage their feelings. Involving significant others (e.g., spouses, family) in treatment can also help improve communication and enlist their support and help during difficult times. Counseling may be done on an individual basis, or may be offered in a group through a formal group therapy program.
Medication: Antidepressants are effective in treating different symptom presentations. If you are breast-feeding, you can talk to your doctor to discuss which medications are safe to use.
Support Groups: Support groups are helpful in a variety of ways, including 1) helping moms to make connections with other moms struggling with perinatal emotional concerns; 2) moms may learn helpful and practical coping skills from other moms; 3) finding a source of hope and motivation.
Additional treatments: Many women respond well to supplements to their therapy and medication, such as yoga, meditation, spiritual counseling, herbal remedies, and other natural healing practices. It is always important to mention all treatments, whether prescribed or not, to your doctor, to ensure that there are no negative interactions among types of medications.
Resource Organizations » Perinatal Emotional Concerns
In Massachusetts
Outside Massachusetts
Organizations with hotlines
Organizations without hotlines