Sadness After Childbirth: When is it more than the baby blues?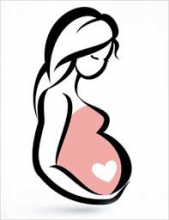 Welcome to motherhood! Your baby has arrived, and you may be faced with a myriad of feelings – happiness, relief, hope, as well as worries, exhaustion, and uncertainty. Motherhood brings multiple demands and expectations. You are expected to be a good mother – one that is responsive to her child, knows how to comfort and nurture her baby. But what if you don't feel at all comfortable? What if you feel sad and exhausted and not sure about what to do for your baby? If you are feeling this way, you are definitely not alone. It is not unusual for new moms to feel sad, tired and unsure of their parenting skills. In fact, many new moms go through these feelings, and as many as 80% may experience the "baby blues." Baby blues are characterized by periods of crying for no apparent reason, anxiety, difficulty sleeping, and restlessness. For many women, these symptoms usually diminish approximately within 10-12 days after delivery.
For some women, however, these feelings may persist and even increase over time. This is no longer part of the "baby blues," but may signal a more serious illness. While the most commonly known emotional disorder is post-partum depression, there are actually a number of emotional complications that may occur both during and after pregnancy.  These disorders are called perinatal emotional disorders.  Below is a brief description of each.   
» Customize Perinatal Emotional Concerns resource listings for your community
Resource Organizations » Perinatal Emotional Concerns
In Massachusetts
Outside Massachusetts
Organizations with hotlines
Organizations without hotlines