Grief and Loss
Grief and Loss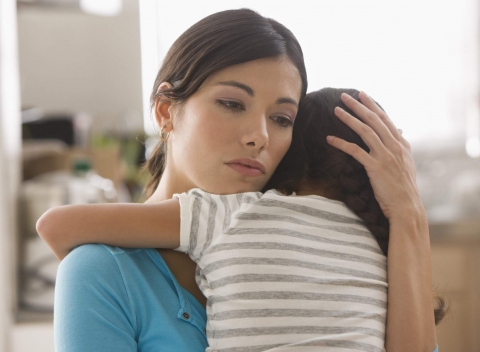 At INTERFACE Referral Service, we focus on connecting members of our communities with mental health providers. We also value the importance of learning about the mental health conditions that may be affecting your thinking, feeling, behavior, or mood.
Therefore, we have created "Mental Health Topic Pages". The majority of our topic pages will direct you to Network of Care Massachusetts! Network of Care Massachusetts has a library database of over 30,000 fact sheets and articles. Topics on behavioral health issues are written by leading experts and organizations in their fields.
---
WHAT IS GRIEF?
Grief is a natural response to the loss of someone or something very important to you. The loss may cause sadness and may cause you to think of very little else besides the loss. The words sorrow and heartache are often used to describe feelings of grief.
Anticipatory grief is grief that strikes in advance of an impending loss. You may feel anticipatory grief for a loved one who is sick and dying. Anticipatory grief helps us prepare for loss.
WHAT IS GRIEVING?
Grieving is the process of emotional and life adjustment you go through after a loss. Grieving after a loved one's death is also known as bereavement.
Grieving is a personal experience. Depending on who you are and the nature of your loss, your process of grieving will be different from another person's experience. There is no "normal and expected" period of time for grieving.
Source: Network of Care Massachusetts
To learn more, visit these Network of Care Resources:
Grief: Dealing With Feelings of Insecurity