Substance Abuse and Addiction
Substance Abuse and Addiction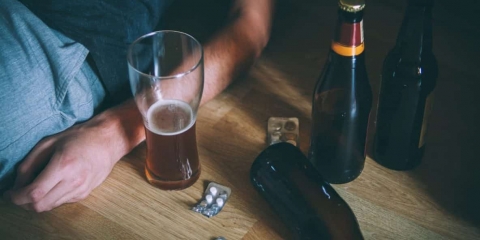 At INTERFACE Referral Service, we focus on connecting members of our communities with mental health providers. We also value the importance of learning about the mental health conditions that may be affecting your thinking, feeling, behavior, or mood.
Therefore, we have created "Mental Health Topic Pages". The majority of our topic pages will direct you to Network of Care Massachusetts! Network of Care Massachusetts has a library database of over 30,000 fact sheets and articles. Topics on behavioral health issues are written by leading experts and organizations in their fields.
ALCOHOL AND DRUG USE
Some people who drink alcohol, use illegal drugs, or misuse prescription or nonprescription medicines may develop substance use disorder. This means that a person uses these substances even though it causes harm to themselves or others.
Substance use disorder can range from mild to severe. The more signs of this disorder you have, the more severe it may be. Moderate to severe substance use disorder is sometimes called addiction. People who have it may find it hard to control their use of these substances.
When a person has substance use disorder:
They may argue with others about the amount of alcohol or drugs they're using.
Their job may be affected because of their substance use.
They may use alcohol or drugs when it's dangerous or illegal, such as when they drive.
They may have a strong need, or craving, to use alcohol or drugs.
They may feel like they must use it just to get by.
Source: Network of Care Massachusetts
To learn more, visit these Network of Care Resources:
Alcohol and Drugs: When to Get Help for an Intoxicated Person
CAGE Questionnaire for Alcohol Problems
Drug Problems: Helping Someone Get Treatment