Alzheimer's Disease and Dementia
Alzheimer's Disease and Dementia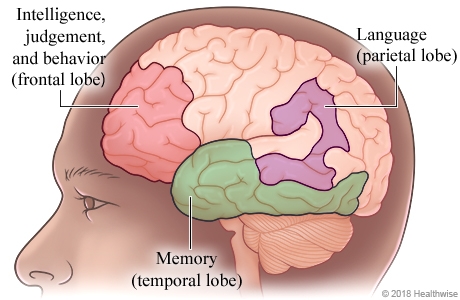 At INTERFACE Referral Service, we focus on connecting members of our communities with mental health providers. We also value the importance of learning about the mental health conditions that may be affecting your thinking, feeling, behavior, or mood.
Therefore, we have created "Mental Health Topic Pages". The majority of our topic pages will direct you to Network of Care Massachusetts! Network of Care Massachusetts has a library database of over 30,000 fact sheets and articles. Topics on behavioral health issues are written by leading experts and organizations in their fields.
---
WHAT IS DEMENTIA?
We all forget things as we get older. Many older people have a slight loss of memory that does not affect their daily lives. But memory loss that gets worse may mean that you have dementia.
Dementia is a loss of mental skills that affects your daily life. It can cause problems with your memory and how well you can think and plan. Usually dementia gets worse over time. How long this takes is different for each person. Some people stay the same for years. Others lose skills quickly.
Your chances of having dementia rise as you get older. But this doesn't mean that everyone will get it.
If you or a loved one has memory loss that is getting worse, see your doctor. It may be nothing to worry about. If it is dementia, treatment may help.
Source: Network of Care Massachusetts
To learn more, visit these Network of Care Resources:
Dementia: Support for Caregivers
Dementia: Tips for Communicating
Dementia: Understanding Behavior Changes
Mild Cognitive Impairment and Dementia
WHAT IS ALZHEIMER'S DISEASE?
Alzheimer's disease damages the brain. It causes a steady loss of memory and of how well you can speak, think, and do your daily activities.
Alzheimer's disease gets worse over time, but how quickly this happens varies. Some people lose the ability to do daily activities in the first few years. Others may do fairly well until much later in the disease.
Mild memory loss is common in people older than 60. It may not mean that you have Alzheimer's disease. But if your memory is getting worse, see your doctor. If it is Alzheimer's, treatment may help.
Source: Network of Care Massachusetts
To learn more, visit these Network of Care Resources:
Also available is the INTERFACE Referral Service Guide: https://interface.williamjames.edu/guide/guide-resources-older-adults-family-members-and-caregivers